We Can Easily Help Local Animal Shelters!
There are many ways that you can help local animal shelters, from volunteering to fundraising, there is something for everyone to explore.  Every help goes a long way.
Volunteer
Animal shelters are always looking for any extra help they can get! Dedicate your spare time into helping shelters help animals in need by performing various simple tasks including walking the dogs, cleaning up after the animals, refilling water bowls and playing with them. Other tasks may also include photography, administrative jobs, vet tech assistance, and writing jobs. Volunteering at animal shelters is one of the most rewarding ways to help animals in need, and helps spark happiness and appreciation in the deprived animals. Anyone can volunteer, just ensure that – if you're below 18 – you obtain your parent's approval before agreeing to volunteer!
Adopt a Pet!
Instead of buying from pet stores or breeders (who prioritize profits over the welfare of animals), adopt a pet from an animal shelter. Not only is it significantly cheaper, but adoption can save not only the life of the animal you are adopting, but the lives of many other animals in need. Every year, more and more animals are taken into shelters, but many of them are euthanized as they are unable to find a good home. Adopting an animal can help save their lives as well as give the shelter an extra space to house another animal in need.
Donate
Every animal shelter has a wish list outlining everything they need. Typical items include food, toys, treats, bedding, and cleaning supplies. In addition, donating money is a great way to support animal shelters. Remember, no matter how much you donate, every donation counts.
Foster an Animal
If you cannot commit to caring for an animal for a long period of time, consider fostering one. There are many animals who experience a lot of stress being surrounded by many other animals, and are therefore in need of a safe, quiet, temporary place to recover from physical and mental injuries and illnesses as well as time away from the busy shelter in order to grow. In addition, by providing a temporary house for an animal as they are waiting to be adopted, opens up a new space for another rescue animal. Thus, you will be saving more than one life!
Help Fundraise!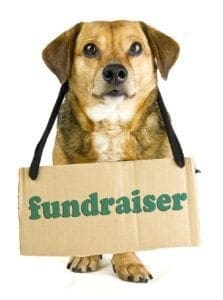 Tap into your entrepreneurial skills and help to raise money for the animals through various creative manners. For example, organizing something as simple as a bake sale around your neighbourhood or doing a public dance, singing, instrumental performance, can do wonders! In addition, some animal shelters may organize events where animal lovers can help fundraise for their cause. This is a great way to develop skills and meet friends while doing a charitable deed!
Help Raise Awareness on Animal Welfare #AdoptDontBuy
With the prevalence of social media, use your tech savvy skills to spread the word of the concept of adoption with the hashtag #AdoptDontBuy. It just takes seconds to post something that can potentially lead to a revolutionary goal of ending animal cruelty and saving the lives of thousands of animals in need. In addition, share animal welfare related posts that you come across! Many animal shelters organize campaigns to raise awareness about animal welfare, and you can help them spread the word! Social media can be an extremely powerful tool for social change if you use it right!
Buy from our Online Pet Store:
 

Waggymeal.com!
WaggyMeal.com is an online pet supplies business, aiming to provide convenience and value to pet owners all around Malaysia by delivering a wide variety of products for their furkids, and supporting local animal shelters through part of the funds generated by the sales.
We have pledged 3% of every sales made on the site to support animal rescue shelters/NGOs of your choice! (To find out more about the local NGOs we support, visit our website or check out our article on 'Local Pet NGOs around Malaysia).